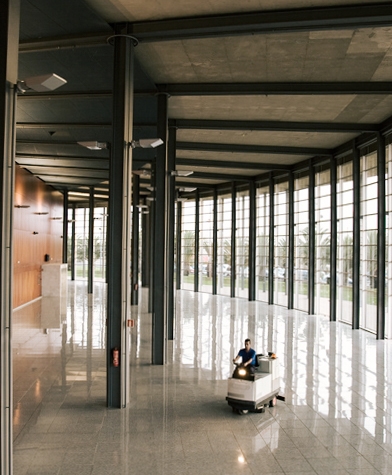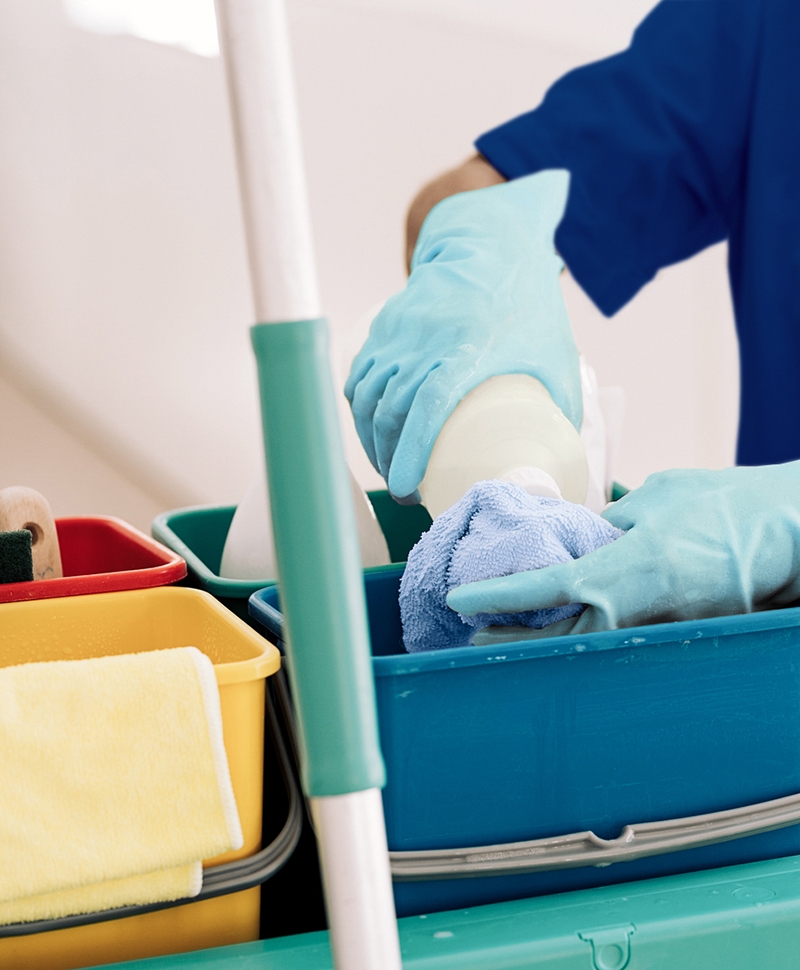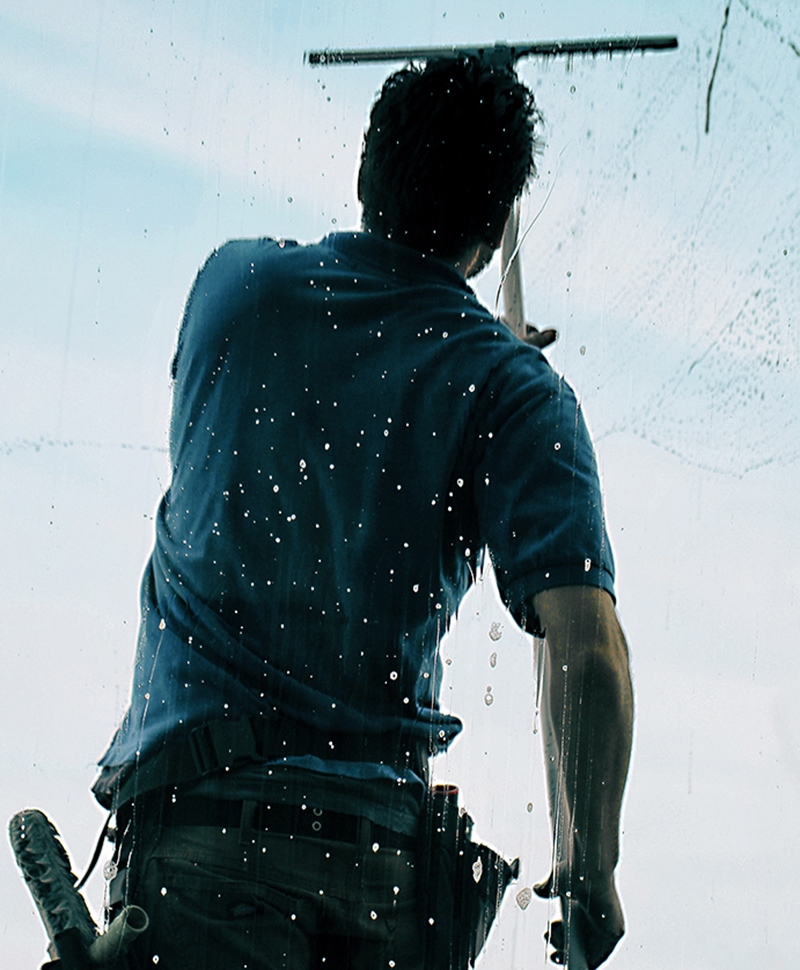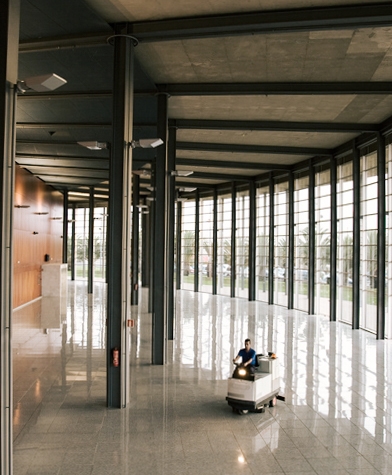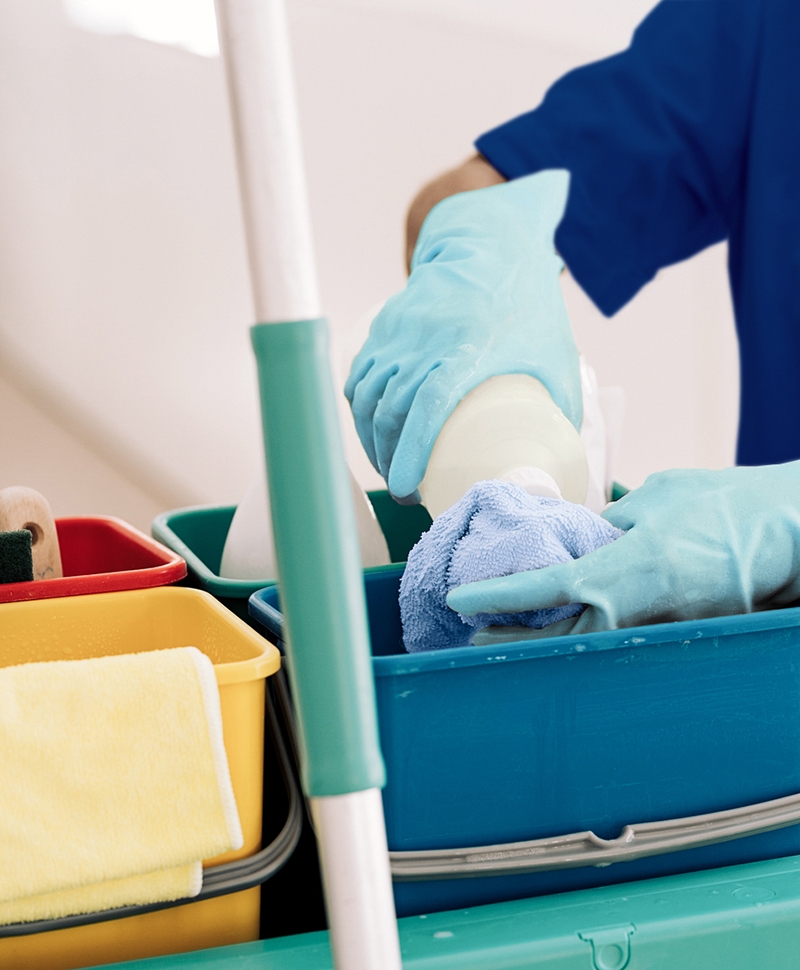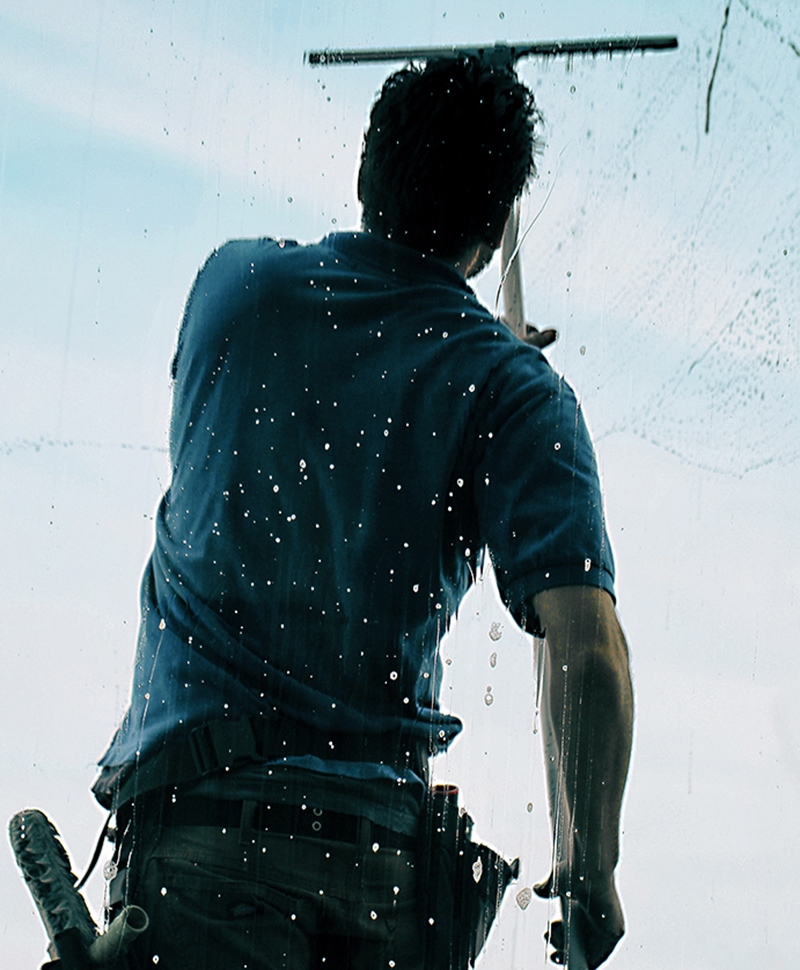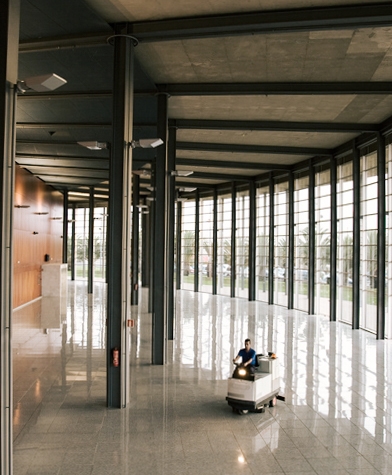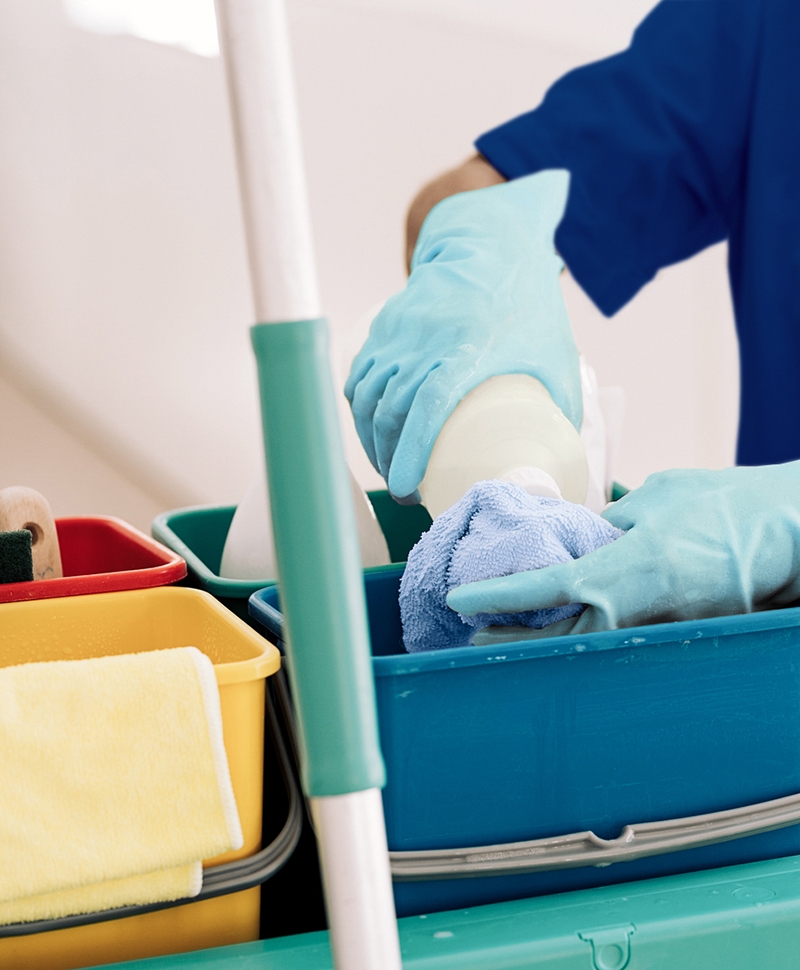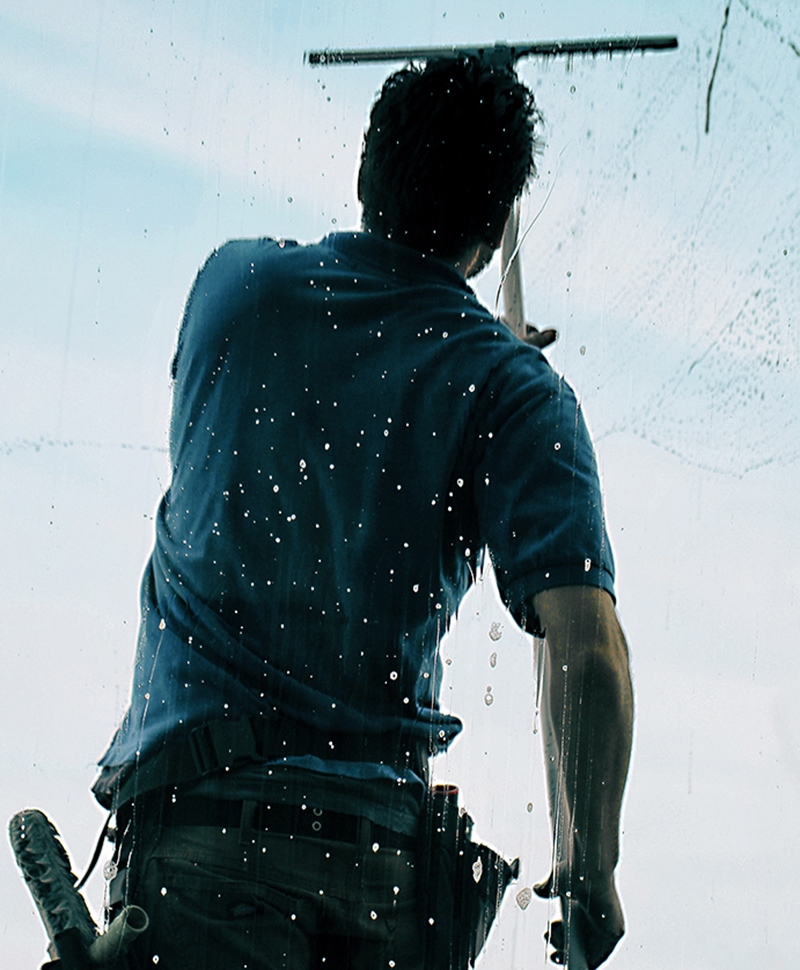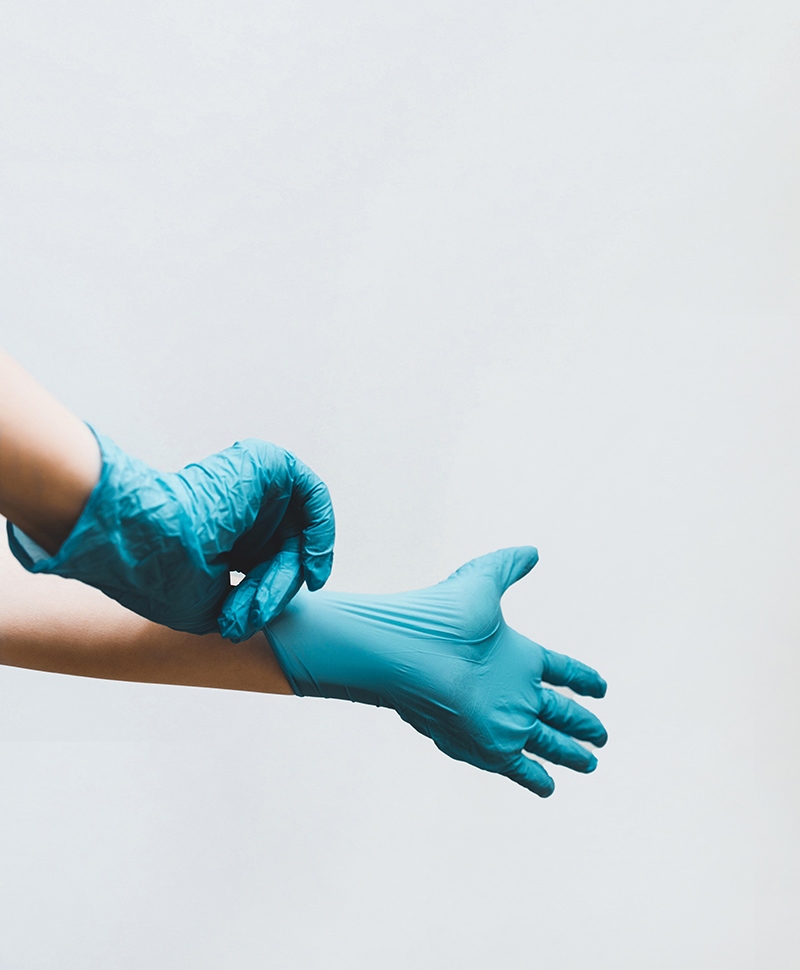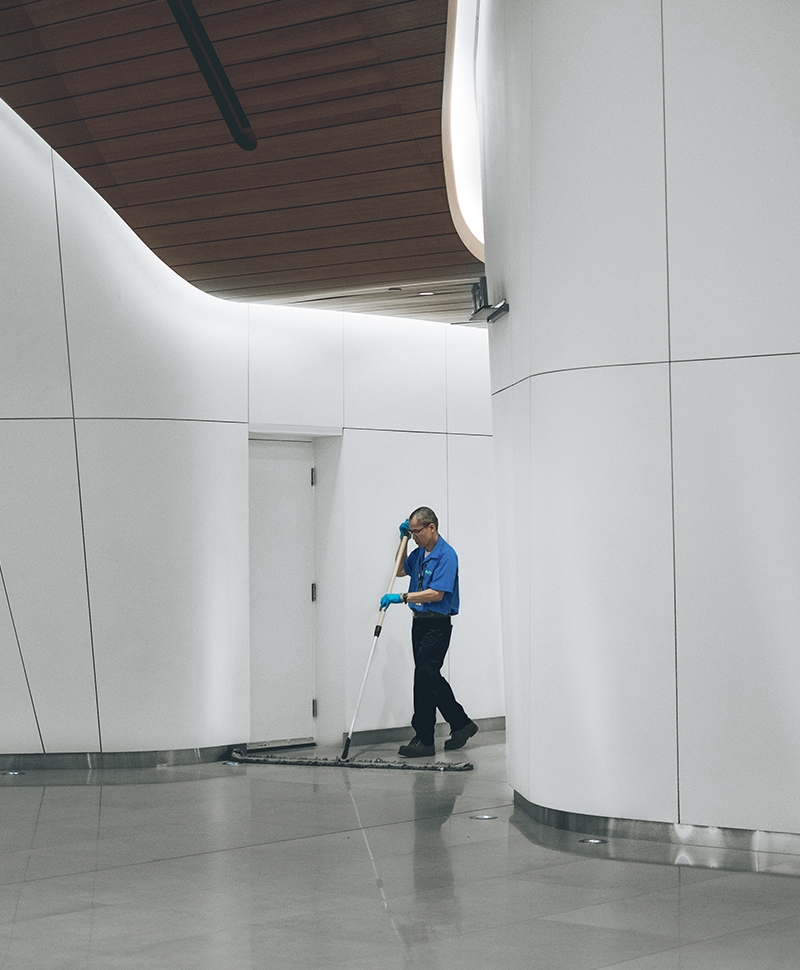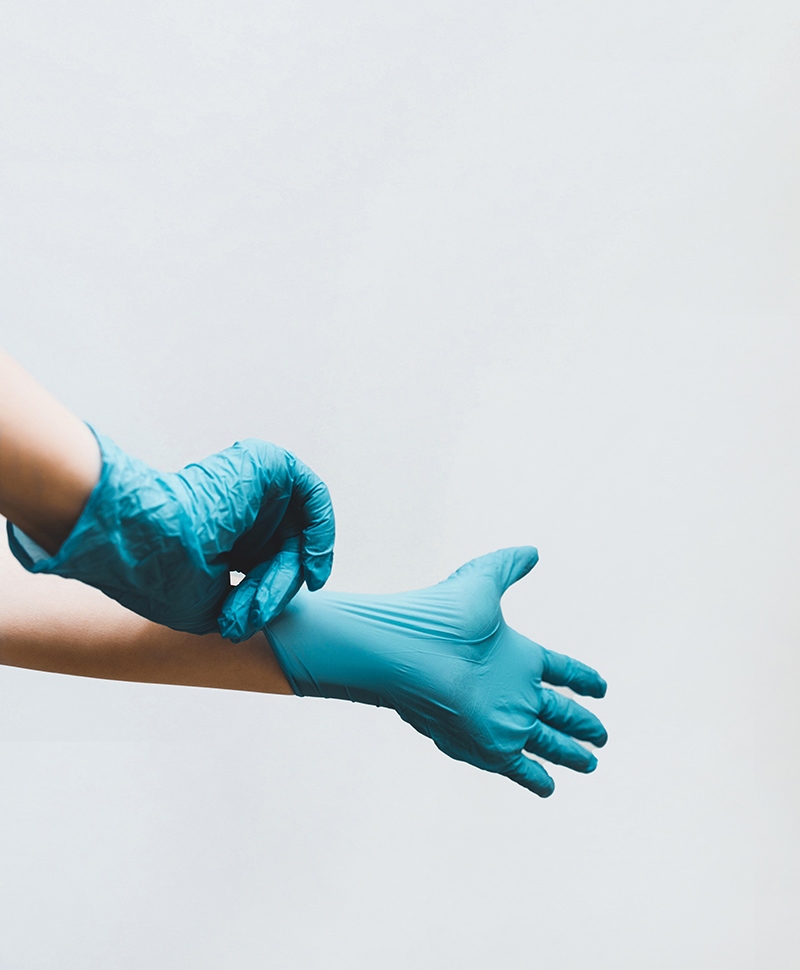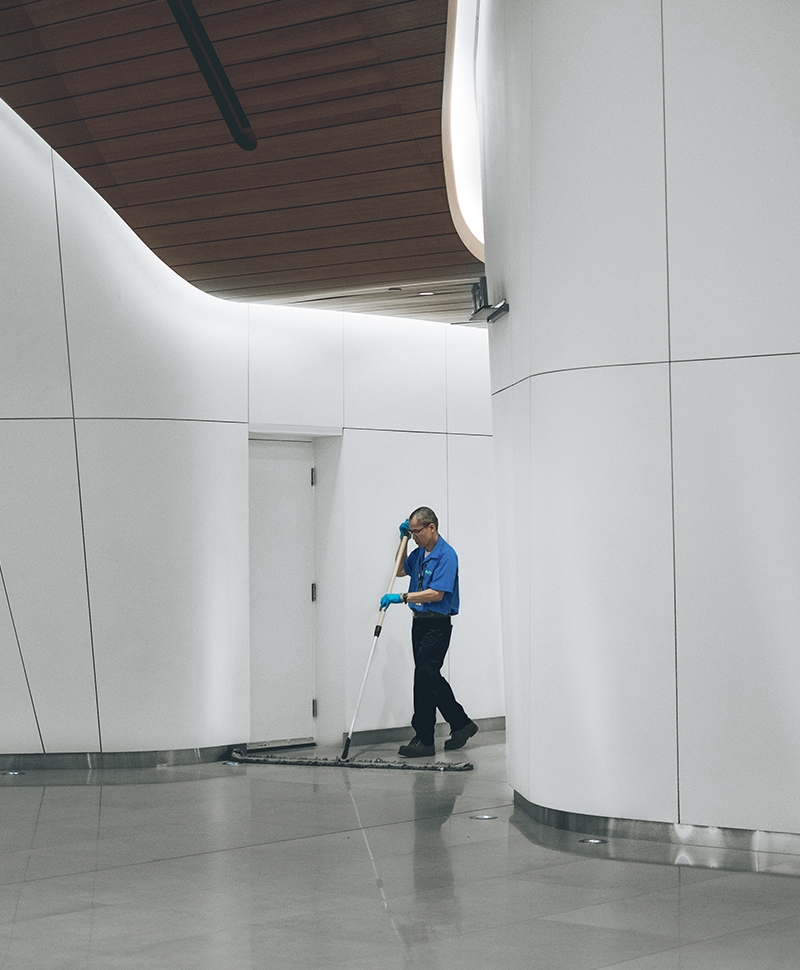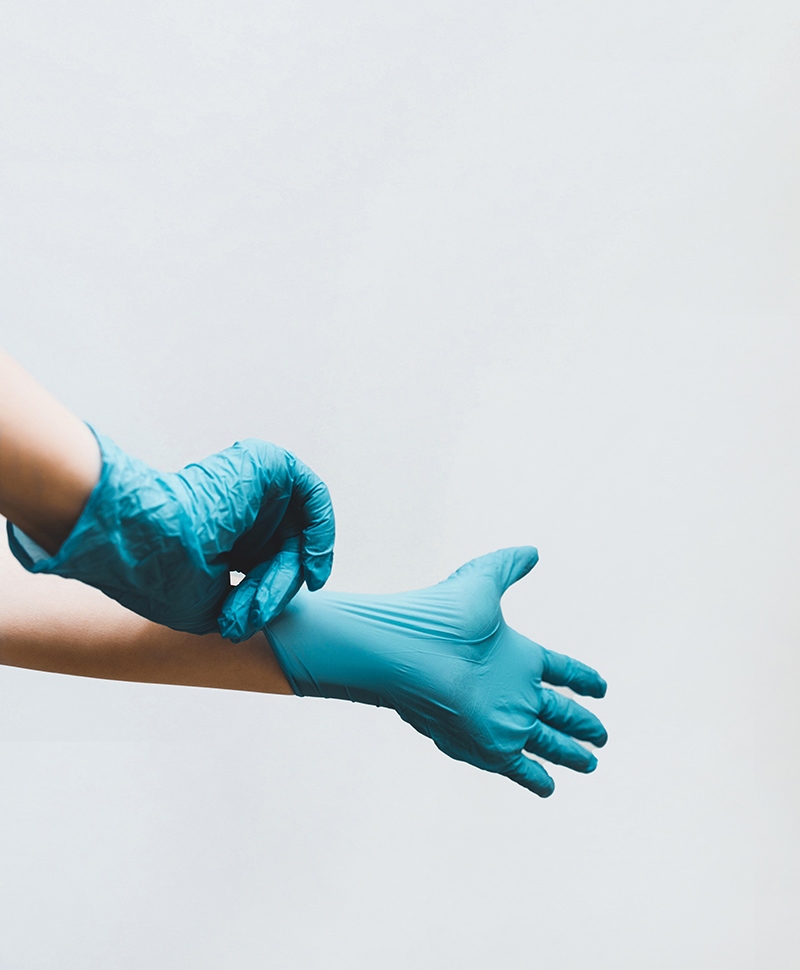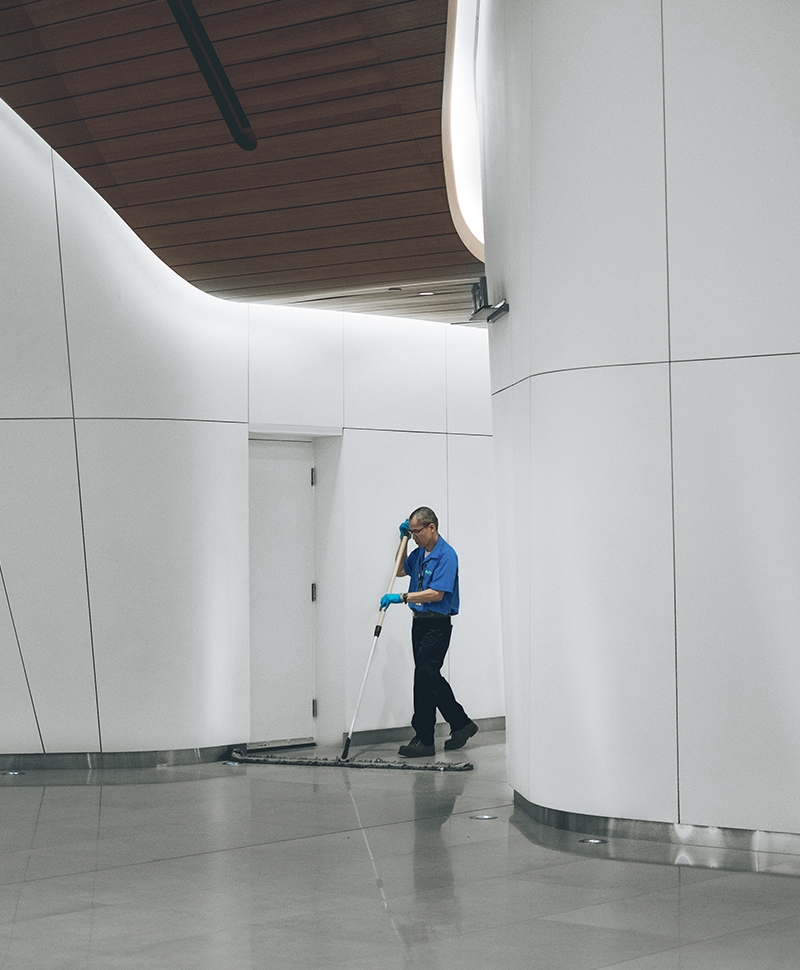 Commercial cleaning
Enjoy comprehensive commercial cleaning services.
When Roy. takes care of your building's commercial cleaning needs, you get peace of mind. Whether you require regular maintenance or occasional work, our cleaning staff are trained to meet your highest standards of cleanliness.
THE benchmark in commercial cleaning

and proud of it!
Immediate satisfaction
Industry's lowest turnover rate
Zero service shortages
Available 24/7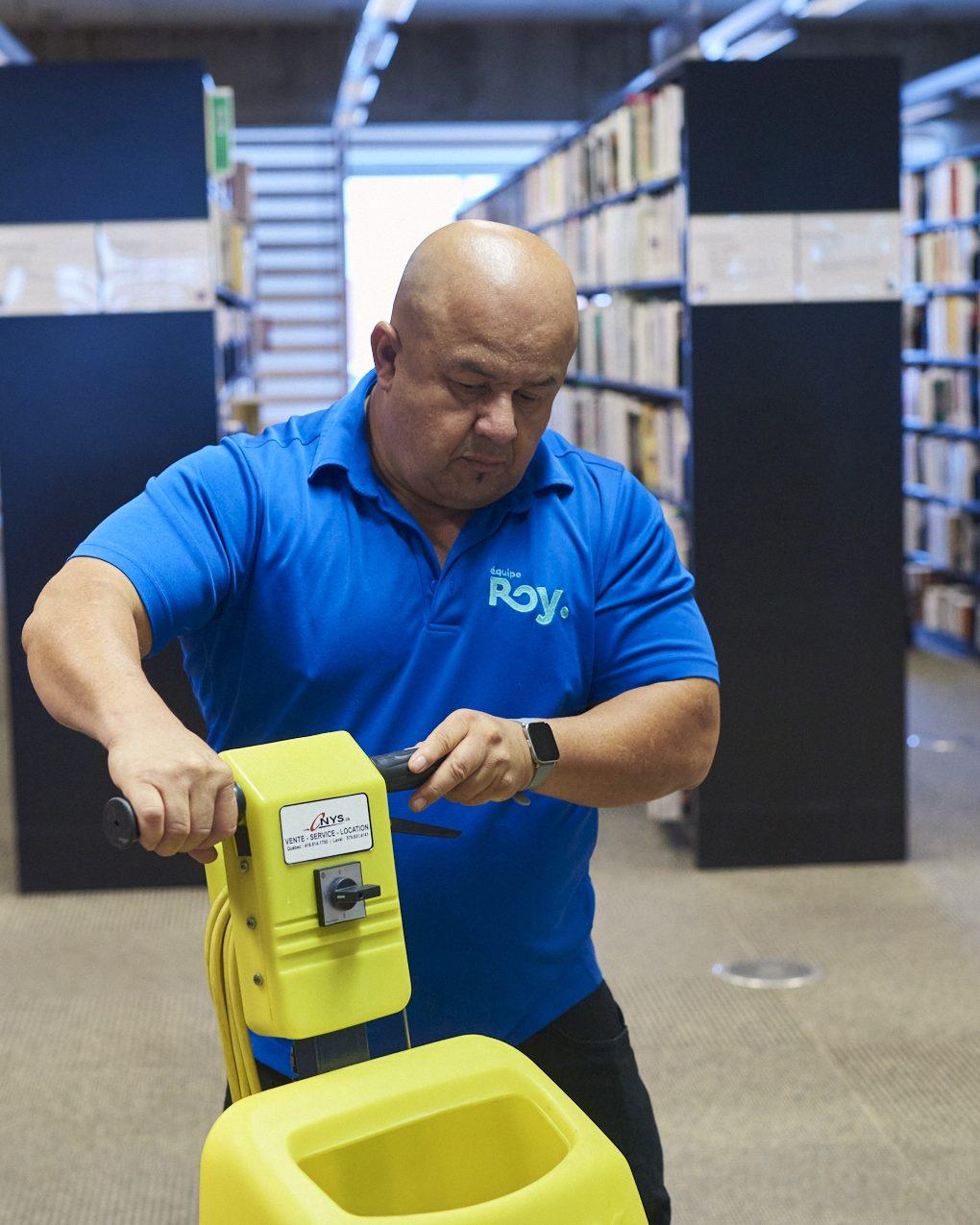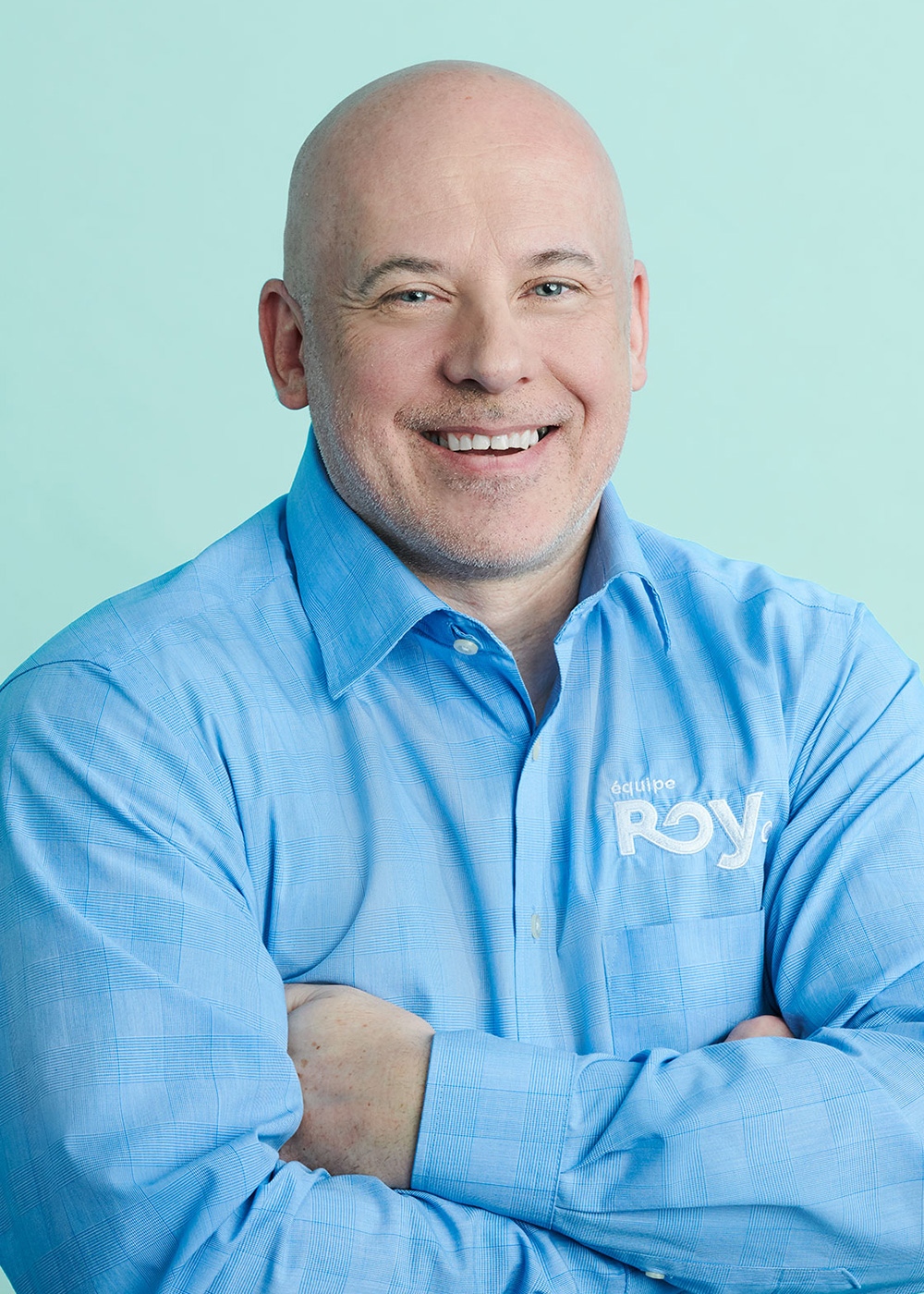 Robert Marion
Operations Manager
Want to see how commercial cleaning is done by
a team of pros?
Roy. is a powerhouse of know-how and soft skills comprising 2,550 dedicated employees serving over 420 buildings and institutions, both private and public, across Quebec and Ontario. Boasting seven specialized subsidiaries, Roy. offers a full spectrum of services to help maintain the value of buildings. Our multi-site teams take care of the living space of nearly half a million people each day.

Clean air to clean carpet
Roy. specializes in cleaning commercial and industrial buildings, both private and public. The company stands out for its high-quality cleaning and qualified staff. Roy. offers daily cleaning services to provide you with healthy spaces, and spring cleaning services for top-to-bottom cleaning.
The constant traffic in hallways and passages circulates dust throughout your building. Roy. offers a full range of commercial cleaning solutions for all surfaces. From offices to conference rooms and hallways, Roy. provides a complete cleaning service, day in day out, with high-quality eco-friendly products.
Proper maintenance of your floors will extend their life and appearance. This is why our cleaning teams are equipped to strip, wax and polish your floors regardless of the type of flooring. For floors with a glossy, shiny and easy-to-clean finish, trust them to the experts at Roy.
The carpeting in your building collects dust and bacteria that affect the air quality in your workspaces. Carpet steam cleaning helps dislodge bacteria, mites and nasty odours from your carpet fibres. Our commercial cleaning teams are trained and equipped to deliver high-quality commercial carpet cleaning services.
Roy. is a commercial window cleaning and industrial window cleaning specialist. Whether you are looking for a one-time, seasonal or even high-rise window cleaning, our team of dedicated professionals is trained to make every window in your building sparkle.
Air quality has become a serious concern for today's building users. Duct cleaning is crucial to preserving the quality of life of the people who use your building. This task should be entrusted to Roy., who will ensure that the dust, bacteria and viruses in your ventilation ducts are properly eliminated.
The daily life of a Roy. employee
Take a look:
You need more convincing to join our team?
Here are the:
A salary of 19.47$/ h or 19.97$/h depending on the tasks to be performe
A group insurance program
3 weeks of paid vacation
A flexible day, evening or night schedule, depending on your experience
Ongoing training and opportunities for advancement
Work that allows you to move and stay in shape
The chance to work close to your home
A contribution to your RRSP and your child's RESP
The opportunity to work in the most beautiful buildings
Work for a certified Great Place To Work Company
Testimonials of happy clients
We are very satisfied with the work carried out.
M.Leduc
Collège Édouard Montpetit

I have always been very pleased with Roy.'s services and flexibility, and even more so during the pandemic.
Sébastien Laffitte Fitou
UQÀM