Back to the list
Préposé(e) à l'entretien ménager, Brownsburgs
***Avoir l'autorisation de travailler au Canada.
Le préposé à l'entretien ménager commercial est responsable d'effectuer des travaux légers ou/et lourds d'entretien ménager dans l'édifice auquel il est assigné.

Avant tout, le préposé à l'entretien ménager Roy. est méticuleux, fiable et amoureux du travail bien fait. De plus, le préposé à l'entretien ménager n'est pas dédaigneux puisqu'il aura sur sa route de travail le nettoyage des toilettes. Oui, Oui... c'est dans la liste des tâches.
What we offer
Shift(s)

L-V 15h00 à 23h00

Team

Commercial cleaning

Weekly hours

40h

Expected start date

des maintenant

Salary

20,30 à 20,47 $/h selon le décret en vigueur
What we are looking for
Years of experience related to the job

Aucune expérience requise

Education

Aucune exigence

Language(s) requested

n/a
Pursue a career at Roy.
Take advantage of what we have to offer!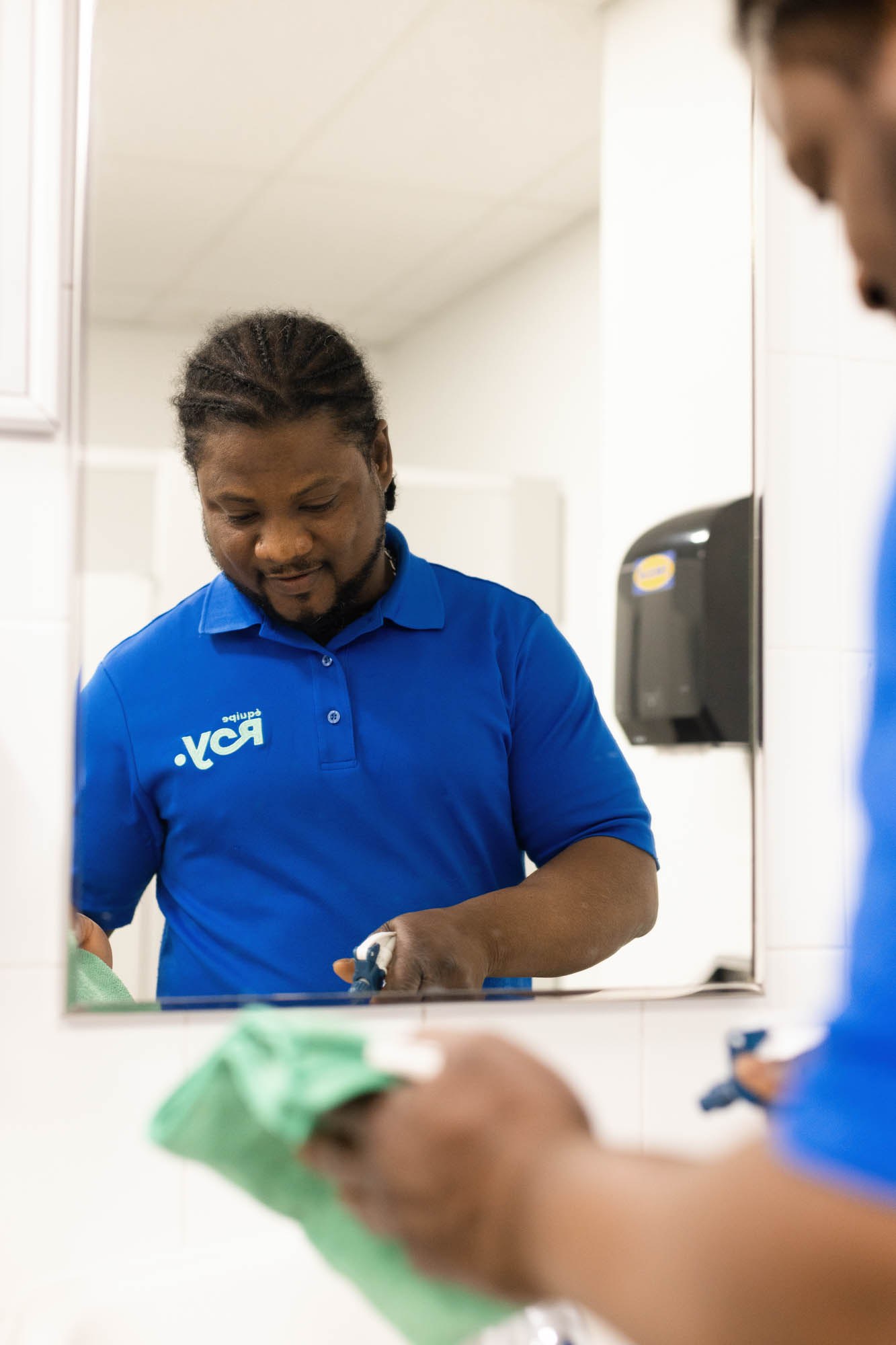 A competitive salary based on the decrees in effect

Complete, paid training in cleaning

A generous group insurance program

Paid holidays

Career advancement opportunities

A large and diverse family that respects differences

A chance to work in the most beautiful buildings

Top employer culture in Canada
Do you have what it takes to join our team?
Complete the form and submit your application.