Tu es une personne courageuse, pas dédaigneuse et méticuleuse?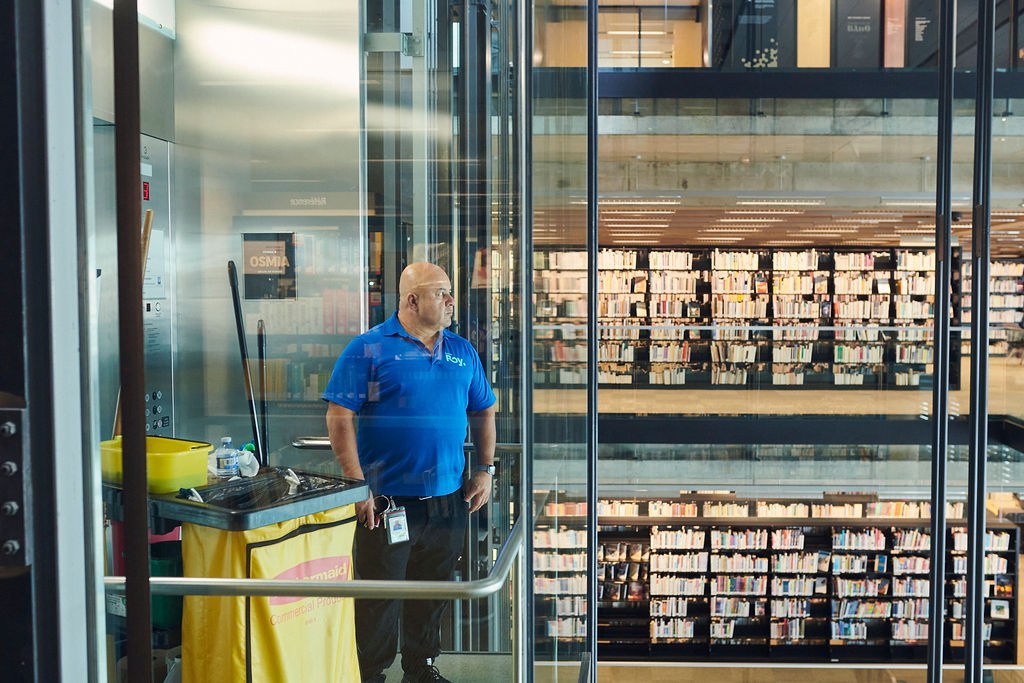 Concrètement, l'emploi consiste à:
Nettoyer les corridors, les salles de toilettes, les bureaux et les aires communes
Balayer, laver, décaper et cirer les planchers à l'aide des équipements adéquats;
Épousseter les meubles, passer l'aspirateur, vider les poubelles, laver les fenêtres, les murs et les plafonds… d'une tour à bureaux du centre-ville, d'une école, d'un centre commercial, d'une université ou d'un autre immeuble commercial prestigieux.
Ce que Roy. t'offre
Région : Selon ta préférence… et nos besoins
Quart(s) de travail : Jour, soir et nuit
Nombre d'heures : À discuter, selon tes disponibilités
Date prévue d'embauche : Rapidement
Salaire offert : de 18,62$/h à 18,97$/h selon les tâches à effectuer
Langues demandées : Français
Scolarité : Aucune exigence
Formation: Offerte sur le Campus Roy. Aucune expérience requise.
What you need to join the team
Strong
Do you like to move, are in good physical shape and have staying power?
Flexible
Are you resourceful, able to adapt quickly to change and ready to work evenings or nights?
Caring
Are you kind, sensitive and attentive to the well-being of others?
Our team
Your future colleagues